Bodygraph chart api development
My Human Design
How we built a multi-vendor marketplace for online readers with video courses using WooCommerce.
MyHumanDesign.com is founded by Jenna Zoë, world-leading Human Design expert.
Jenna reached out to us to design and develop a website with the following requirements:
Sell online courses
Provide online course sales
Include a multi-vendor marketplace for online readers
Manage online readers in different time zones
Include a Human Design Chart Library
To meet the client's requirements and to develop an online Human Design Chart generator, our team built the custom BodyChart API. This API can be used not only on the desktop version of the website but also on the mobile app.
We were delighted to work on this challenging and fulfilling project and enjoyed collaborating with the brilliant team at My Human Design.
Visit website
WOOBRO has made all our site dreams come true and then some. We had a super complex site in mind with tons of unusual features, and the WOOBRO team not only met our requests but also offered so many ways we could make it even better. I am so delighted with WOOBRO and how they always go above and beyond, their professional service (and they're really good with quick responses and updates), and are just lovely to work with. You will be so delighted with what WOOBRO has to offer your business.
Wireframes
Our main goal was to make the website more user-friendly so visitors to the page could easily find suitable video courses. After a couple of meetings with the client, we designed a new website structure.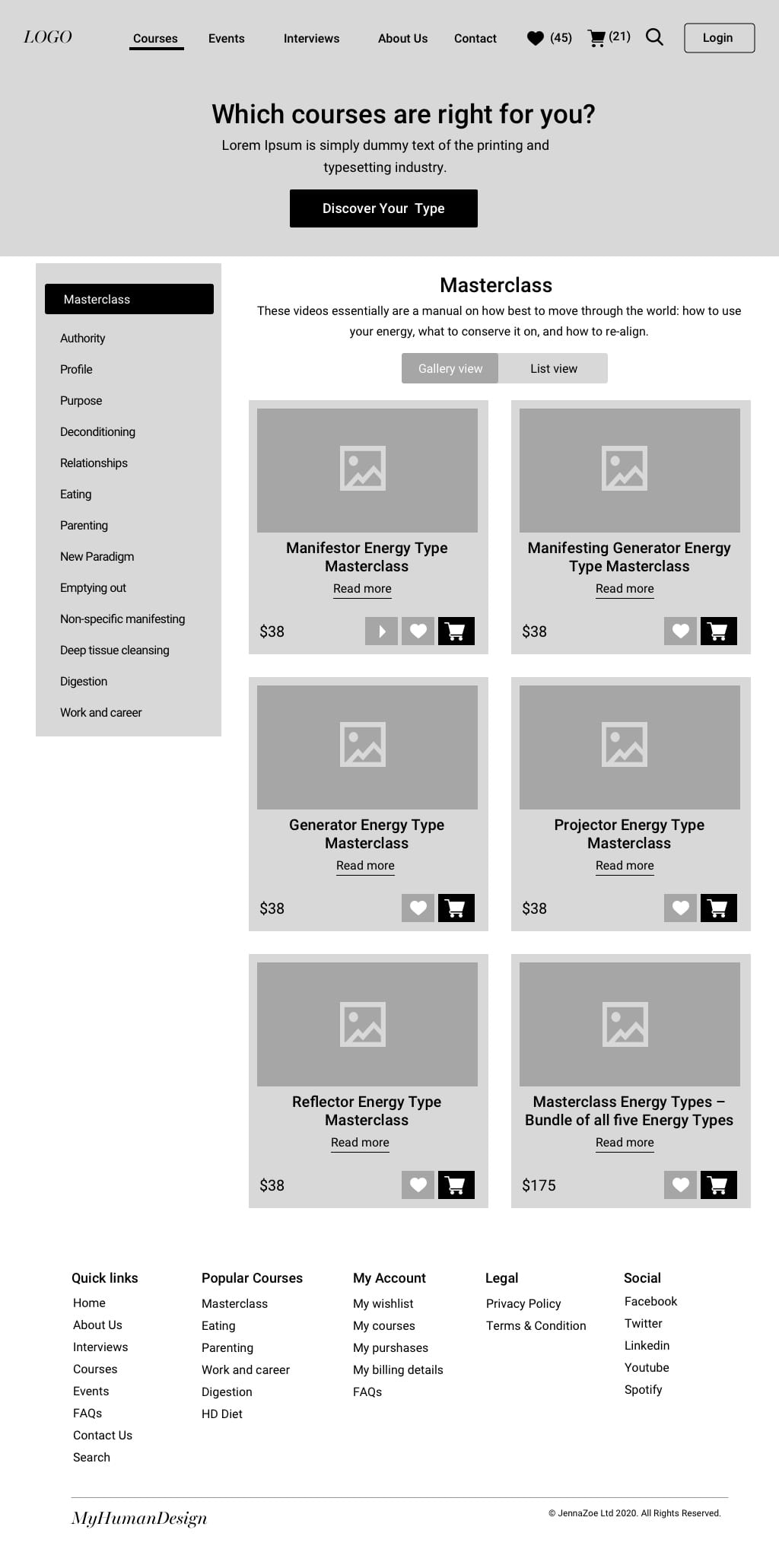 UI Design
After both teams agreed on the information structure for the website, we started work on the visual designs. Colours, fonts, and illustrations were all chosen to appeal to My Human Design's customers. We worked very closely with their team at every stage of the development.